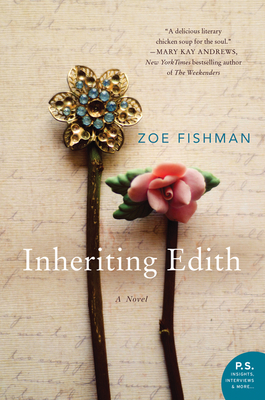 Inheriting Edith
A Novel
Paperback

* Individual store prices may vary.
Other Editions of This Title:
Digital Audiobook (10/17/2016)
Compact Disc (10/18/2016)
Compact Disc (10/18/2016)
Library Binding, Large Print (2/1/2017)
November 2016 Indie Next List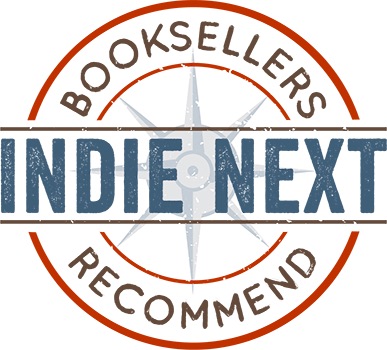 "It's a familiar cast of characters: a single mom raising a spunky kid; an older woman descending into Alzheimer's; the inhabitants of a small town; a nice eligible man. And then comes the twist: the single mom and the older woman aren't related by blood, but connected through the older woman's now deceased daughter. With humor and heart, long-held secrets come to light and special bonds are formed. Inheriting Edith is both entertaining and poignant."
— Jenny Stroyeck (W), The Homer Bookstore, Homer, AK
View the List
Description
A poignant breakout novel, for fans of J. Courtney Sullivan and Elin Hilderbrand, about a single mother who inherits a beautiful beach house with a caveat—she must take care of the ornery elderly woman who lives in it.
For years, Maggie Sheets has been an invisible hand in the glittering homes of wealthy New York City clients, scrubbing, dusting, mopping, and doing all she can to keep her head above water as a single mother. Everything changes when a former employer dies leaving Maggie a staggering inheritance. A house in Sag Harbor. The catch? It comes with an inhabitant: The deceased's eighty-two-year old mother Edith.
Edith has Alzheimer's—or so the doctors tell her—but she remembers exactly how her daughter Liza could light up a room, or bring dark clouds in her wake. And now Liza's gone, by her own hand, and Edith has been left—like a chaise or strand of pearls—to a poorly dressed young woman with a toddler in tow.
Maggie and Edith are both certain this arrangement will be an utter disaster. But as summer days wane, a tenuous bond forms, and Edith, who feels the urgency of her diagnosis, shares a secret that she's held close for five decades, launching Maggie on a mission that might just lead them each to what they are looking for.
Praise For Inheriting Edith: A Novel…
"Zoe Fishman's INHERITING EDITH is a tragicomic delight, pairing single mother and professional house cleaner Maggie with prickly, resentful, 82-year-old Edith, thrown together in a Sag Harbor beach house after Edith's famous author daughter Liza takes her own life--and bequeaths the house and her mother to Maggie, her former friend and employee. Fishman deftly explores the intricate territory of mother-daughter relationships as well as the haunting specter of an Alzheimer's diagnosis for famously independent Edith. Throw in winsome toddler Lucy, the hilarious meddling of best friend/yenta Esther, and an intriguing potential suitor in the form of a local toy store owner, and you have a delicious literary chicken soup for the soul."
— Mary Kay Andrews, New York Times bestselling author of THE WEEKENDERS

"A beautifully crafted story about second chances and life's big surprises. Warm spirited and emotionally rich, INHERITING EDITH celebrates the fine line between friendship and family. These characters will tug at your heart."
— Jamie Brenner, author of The Wedding Sisters

"A heartbreaking story about life, love, and friendship that you'll want to devour in one sitting."
— Erin Duffy, author of BOND GIRL and LOST ALONG THE WAY
William Morrow Paperbacks, 9780062378743, 320pp.
Publication Date: October 18, 2016
About the Author
Zoe Fishman is the bestselling author of Inheriting Edith, Driving Lessons, Saving Ruth and Balancing Acts. She's the recipient of myriad awards, including a NY Post Pick.
She's been profiled in Publisher's Weekly and The Huffington Post among others. Her writing has been published in The Atlanta Journal Constitution as part of their moving "Personal Journey" series.
Zoe worked in the New York publishing industry for thirteen years. She was recently the Visiting Writer at SCAD Atlanta and currently teaches at Emory Continuing Education and The Decatur Writers Studio, at which she is also the Executive Director. She lives in Decatur with her family.
1. In a lot of ways, house cleaning is therapy for Maggie, even if she isn't fully cognizant of this. Are there any tasks in your own life that provide this sense of solace for you?
2. As parents, we blame ourselves for so much of our children's trouble. Edith is no exception, especially in the wake of Liza's suicide. Do you think we're culpable, or that people are just born the way they are; destined for their own story lines despite our best intentions?
3. Inheritance is such a complicated concept. Even if we are gifted with the good, it usually comes with a catch. If you were Maggie, would you have taken the house knowing that it comes with Edith? Are you the kind of person that sees the glass as half full in this type of instance, or half empty? If so, why? Is that a trait you've inherited, or have you learned through experience?
4. Edith shares her secret with Maggie only when her memory of it is threatened. If you were to find yourself in Edith's shoes, is there something you would feel compelled to resolve? How would you go about it, do you think?
5. Liza is bipolar, but chooses to forego her medication because it doesn't make her feel like herself, a common complaint about antidepressants in general. Have you or anyone you know been faced with such a dilemma?
6. Maggie wonders whether Liza's decision to bequeath her home to her is her way of apologizing for stealing her story line. What do you think? Was she sorry beneath the bravado of claiming artistic license? Why do you think Liza leaves the house and Edith to Maggie?
7. In the limo on the way home from Arthur's, Maggie tells Edith that Liza's decision to keep her friendship with Arthur a secret was not steeped in malicious intent, but instead a show of respect for her mother. Do you think Maggie's theory is correct—and do you think Maggie believes her own words or that it's merely to soothe Edith? And does it matter?
8. Maggie comes to realize that it wasn't about the "stupid detective" at all in terms of her anger towards Liza; that it wasn't anger at all really, but a deep-seated hurt at her betrayal of Maggie's trust. Have you ever experienced the same sort of realization in your own life? How were you able to get to the root of it?
9. There's so much about loss in this novel – Alzheimer's, suicide, Maggie's parents. Do you think that memory eases or intensifies the pain of loss?
10. Liza doesn't leave a note, but if she had, what do you suppose it would have said?