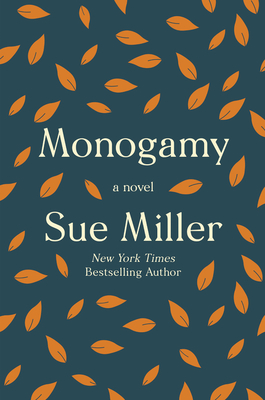 Monogamy
A Novel
Paperback

* Individual store prices may vary.
Other Editions of This Title:
Hardcover (9/8/2020)
Paperback, Large Print (9/8/2020)
Compact Disc (9/8/2020)
MP3 CD (9/8/2020)
September 2020 Indie Next List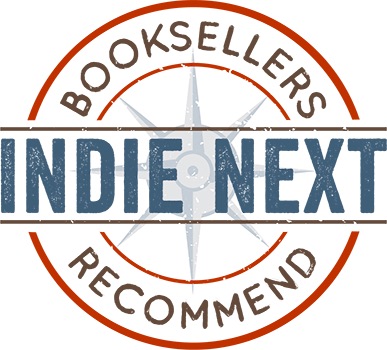 "Bookstore owner Graham is a friend to all and larger than life in every way. His first wife, Frieda, and current wife, Annie, both know and love him for it. But after Graham's unexpected death, secrets emerge that bring everything Annie thought she knew into question. Daughter Sarah and stepson Lucas help her through her grief, but anger is harder to leave behind. Fans of
The Most Fun We Ever Had
will love this beautifully written, honest look at the deep but fragile bond of love."
— Beth Mynhier, Lake Forest Book Store, Lake Forest, IL
View the List
Description
NEW YORK TIMES NOTABLE BOOK OF 2020!
NPR BEST BOOK OF 2020
PEOPLE MAGAZINE TOP TEN BOOKS OF THE YEAR
BOOKPAGE BEST BOOK OF 2020
GOOD HOUSEKEEPING BEST BOOK OF 2020
"A sensual and perceptive novel. . . . With humor and humanity, Miller resists the simple scorned-wife story and instead crafts a revelatory tale of the complexities—and the absurdities—of love, infidelity, and grief."  —O, the Oprah Magazine
A brilliantly insightful novel, engrossing and haunting, about marriage, love, family, happiness and sorrow, from New York Times bestselling author Sue Miller.
Graham and Annie have been married for nearly thirty years. Their seemingly effortless devotion has long been the envy of their circle of friends and acquaintances. By all appearances, they are a golden couple.
Graham is a bookseller, a big, gregarious man with large appetites—curious, eager to please, a lover of life, and the convivial host of frequent, lively parties at his and Annie's comfortable house in Cambridge. Annie, more reserved and introspective, is a photographer. She is about to have her first gallery show after a six-year lull and is worried that the best years of her career may be behind her. They have two adult children; Lucas, Graham's son with his first wife, Frieda, works in New York. Annie and Graham's daughter, Sarah, lives in San Francisco. Though Frieda is an integral part of this far-flung, loving family, Annie feels confident in the knowledge that she is Graham's last and greatest love.
When Graham suddenly dies—this man whose enormous presence has seemed to dominate their lives together—Annie is lost. What is the point of going on, she wonders, without him? 
Then, while she is still mourning Graham intensely, she discovers a ruinous secret, one that will spiral her into darkness and force her to question whether she ever truly knew the man who loved her.
Praise For Monogamy: A Novel…
"Monogamy is an old-fashioned, slow burn of a novel that allows readers to dream deeply. . . full of depth and contrast and lush detail."
— Richard Russo, New York Times Book Review

"A well-woven book about sexual attraction, family dynamics and the mess they make together. . . . Everyone in this novel hungers for love and loyalty, but no one truly achieves it. And yet after myriad struggles and revelations, those with the most attentive, loving hearts find peace."                                                 
— Minneapolis Star Tribune

"The shifting perspectives in the narrative . . . demonstrate how dependent truth is on what is shown to us. Sue Miller's skillfulness at doing so makes a familiar plot into an original story that reflects the real-life complexity of long relationships. Monogamy demonstrates that Miller remains one of the finest cartographers of the territory of marriage."

— Washington Post

"Miller is one of our most emotionally profound and nuanced writers. . . . The deeper I got into Monogamy, the more it made me think of James Joyce's 'The Dead,' about a man whose sense of his marriage is radically changed by one fateful moment. Both narratives end on a snow-silenced night haunted by ghosts — ghosts who are out of reach, but still, maddeningly, messing with the living."
— Maureen Corrigan, NPR's Fresh Air

"What makes a good marriage? . . . .The book's title isn't the full answer for the couple in this emotionally perceptive novel. . . . The key to a happy marriage, Miller's moving story suggests, lies in just this: two people opening themselves up to one another – like inviting books."
— Heller McAlpin, Christian Science Monitor

"In an absorbing and meticulously crafted page-turner…Miller depicts both her characters and their Cambridge environs with such tenderness and precision that many readers will feel regret when Miller's story, like life itself, reaches its inevitable end." 
— Boston Globe

"Miller takes on and renews familiar themes of trust and betrayal between husbands and wives, parents and children, and does so with her signature crystalline focus and boundless empathy. The grieving process is hard enough to endure without having to question everything one ever knew about the deceased, an emotional minefield Miller traverses with grace and authenticity that are both haunting and vital."
— Booklist, Starred Review

"The emotional beauty of Monogamy arises from the impact of her characters' interactions on one another, and how their memories of those interactions and of other events shape, shift and reshape."
— BookPage, Cover Interview (Starred Review)

"A robust, character-driven examination of the inner workings of a lengthy marriage…The novel is grounded by vibrant prose, vividly portrayed secondary characters, and the resiliency of everlasting love…A spectacular, powerful return."
— Publishers Weekly, Starred Review

"Annie never truly wants to let Graham go, as if, in the end, that's what monogamy really means. This is a beautiful book…during this time when family means more than ever." 
— Associated Press

"Miller's skill at depicting the intricacies of marriage, parenting, and domestic life, the atmosphere of the independent bookstore, and the pleasures of flowers, wine, and food, makes this book charming and inviting in a way that is somewhat at odds with its sorrowful impetus….A thoughtful and realistic portrait of those golden people who seem to have such enviable lives."
— Kirkus Reviews

"Best-selling novelist Miller unflinchingly examines the scorching pain of love, betrayal, raw grief, and the slow slog to forgiveness and healing. An eyes-wide-open look at the cost of commitment in all its messy permutations."
— Library Journal

"Penetrating, intelligent, humane, funny too... And although it's such a sad subject it's somehow not a downbeat book, too smart and powerfully alive for that"
— Tessa Hadley

"I was completely wrapped up in the beautifully, and often so tenderly observed rollercoaster of grief. Oh my goodness with what exquisite truth Sue Miller writes. An invaluably moving book"
— Juliet Nicolson

"A haunting meditation on love, marriage, fidelity, betrayal, and loss...Miller's work is magnificent and moving. Consider it for your next book club."
— AARP Magazine

"A sensual and perceptive novel. . . . With humor and humanity, Miller resists the simple scorned-wife story and instead crafts a revelatory tale of the complexities—and the absurdities—of love, infidelity, and grief."                                                                                                                         --O, The Oprah Magazine
— O, the Oprah Magazine

"A gripping novel." 
— Bustle

"Sue Miller's engrossing novel is infused with generosity and the complicated kind of love readers will recognize from real life."
— New York Times Book Review, Editor's Choice
Harper Perennial, 9780062969668, 352pp.
Publication Date: May 4, 2021
About the Author
Sue Miller is the bestselling author of While I Was Gone, The Distinguished Guest, For Love, Family Pictures, Inventing the Abbotts, and The Good Mother. She lives in Cambridge, Massachusetts.
1. Graham and Annie are very different people. What attracts them to each other?
2. Do you think they have a good marriage?
3. Graham is portrayed as a gregarious, likeable person. Does his infidelity influence or change your opinion of him?
4. One underlying theme of the novel is the preservation of self in a committed relationship. Do you think Annie sacrifices her identity to this marriage? Does Graham give up anything?
5. Annie is a photographer. What does this choice of profession tell us about her?
6. Discuss Annie's relationship with her daughter Sarah. Do you think their relationship changes or evolves over the years? Do you think they are giving each other what they need, either as a mother-daughter relationship or otherwise?
7. Sarah says Annie is "unreadable." Would you agree?
8. Contrast Graham and Annie's marriage with the marriage of Lucas and Jeanne. How do you account for the differences?
9. What did you make of Annie's reaction when she found Graham dead beside her in bed?
10. When we learn unpleasant truths about those who have died, how do we process that information and come to terms with our conflicted memories?
11. For a time, Annie focuses on the memories of her childhood friend, Sofie Kahn. What does this tell us about what she is going through?
12. What do you think of Annie's relationship with Graham's ex-wife, Frieda.
13. How does the reunion between Annie and Ian Pedersen drive the final outcome of the novel? What does Annie gain or lose from the encounter?
14. Do you think the title Monogamy is meant to be emblematic or ironic?