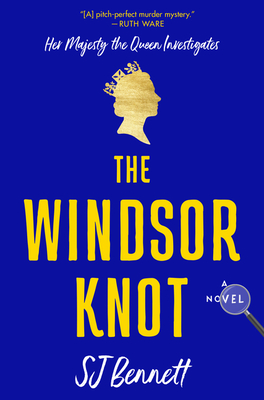 The Windsor Knot
A Novel (Her Majesty the Queen Investigates #1)
Hardcover

* Individual store prices may vary.
Other Editions of This Title:
Library Binding, Large Print (8/25/2021)
March 2021 Indie Next List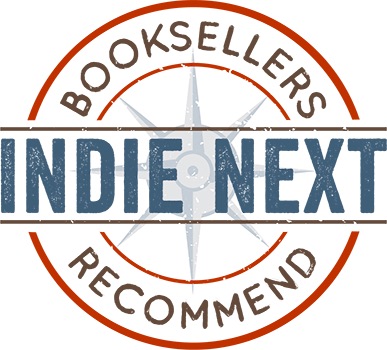 "I love the idea of Queen Elizabeth sleuthing behind the scenes! As charmingly and convincingly portrayed by SJ Bennett, the Queen is an astute observer whose decades of experience serve her well in this role. When a Russian pianist is found dead at Windsor Castle, the new head of MI5 muddles the case and makes the mistake of treating the Queen like his doddering granny. It's up to the Queen to secretly and skillfully line up the pieces of the puzzle for MI5 to solve."
— Margo Grimm Eule, East City Bookshop, Washington, DC
View the List
Description
"[A] pitch-perfect murder mystery… If The Crown were crossed with Miss Marple…, the result would probably be something like this charming whodunnit." – Ruth Ware, author of One by One
The first book in a highly original and delightfully clever crime series in which Queen Elizabeth II secretly solves crimes while carrying out her royal duties.

It is the early spring of 2016 and Queen Elizabeth is at Windsor Castle in advance of her 90th birthday celebrations. But the preparations are interrupted when a guest is found dead in one of the Castle bedrooms. The scene suggests the young Russian pianist strangled himself, but a badly tied knot leads MI5 to suspect foul play was involved. The Queen leaves the investigation to the professionals—until their suspicions point them in the wrong direction.
Unhappy at the mishandling of the case and concerned for her staff's morale, the monarch decides to discreetly take matters into her own hands. With help from her Assistant Private Secretary, Rozie Oshodi, a British Nigerian and recent officer in the Royal Horse Artillery, the Queen secretly begins making inquiries. As she carries out her royal duties with her usual aplomb, no one in the Royal Household, the government, or the public knows that the resolute Elizabeth will use her keen eye, quick mind, and steady nerve to bring a murderer to justice.
SJ Bennett captures Queen Elizabeth's voice with skill, nuance, wit, and genuine charm in this imaginative and engaging mystery that portrays Her Majesty as she's rarely seen: kind yet worldly, decisive, shrewd, and most importantly a great judge of character.
Praise For The Windsor Knot: A Novel (Her Majesty the Queen Investigates #1)…
"Sheer entertainment… Bennett infuses wit and an arch sensibility into her prose… This is not mere froth, it is pure confection."
— New York Times Book Review

"[A] pitch-perfect murder mystery… If The Crown were crossed with Miss Marple…, the result would probably be something like this charming whodunnit."
— Ruth Ware

'Hilarious, affectionate, and so well observed... I loved it.'
— Joanne Harris, author of Chocolat

"In this delightful and suspenseful whodunit, author SJ Bennett pulls off the prodigious feat of transforming Queen Elizabeth into an amateur detective. For those of us who love 'The Crown' but think it should have a little more murder in it, this is perfection. And hopefully the first of many."
— Peter Swanson, author of Eight Perfect Murders

"A veritable love letter to England's current monarch… a triumph full of royal tidbits and international high jinks. The pivotal character of Rozie adds just the right note of modernity… Readers will be thrilled... Strongly recommended."
— Library Journal (starred review)

"The Windsor Knot boasts an intricate storyline, a large cast of intriguing characters—Rozie is particularly memorable—and a fascinating account of the workings of the monarchy. And it will delight mystery devotees and anglophiles alike with Bennett's portrait of Elizabeth—wise and savvy, warm and sensitive."
— Free-Lance Star (Fredericksburg, VA)

"Bennett portrays the perceptive, resourceful Queen--her thought processes, intuitions and actions--with great wit and affection… A fast-moving, spirited and suspenseful plot. Readers will be enchanted by Bennett's inventive portrayal of a deeply engaging icon." 
— Shelf Awareness

"The delightful first in a series featuring Queen Elizabeth II as sleuth… Bennett's depiction of the warm, wise, and witty queen and the insights into her royal life are fascinating. Fans of Netflix's The Crown will have fun."
— Publishers Weekly

"[An] amusingly decorous debut…the queen makes a wonderfully self-effacing sleuth."
— Kirkus Reviews

"Her Majesty, … unshockable and mystery-savvy, … uses her long but subtle reach, powers of observation, and decades (and decades!) of sizing up people to solve several crimes… Mystery readers—and royalists, of course—will enjoy their audience with QEII."
— Booklist

"A charming and intelligent entertainment in which the little old lady in a hat, so easy to underestimate, outwits the Metropolitan Police (Scotland Yard), MI5 (the secret squirrels), and various other security services… The plot is complex and suspenseful... The story is well paced, the resolution satisfying."
— American Spectator

"A must-read for fans of The Crown and Downtown Abbey. Grab a cup of tea and curl up to one of the best mysteries I have had the pleasure to read this year!"
— Fresh Fiction

"This version of Her Majesty – shrewd, sensible and inquisitive – has much in common with Alan Bennett's royal creation in The Uncommon Reader, and the resulting book, with its mixture of real and imagined characters, is charming..."
— The Guardian (UK)

"Danger, intrigue, royal drama… This whodunit has it all… An imaginative and engaging ride for fans of mysteries and the royal family."
— Woman's World

"[A] warm and witty murder mystery … A delightful and respectful tribute to Windsor's canniest – and most discreet – amateur sleuth."
— Woman&Home, Book of the Month selection (UK)

"Miss Marple meets The Crown"
— The Bookseller (UK)

"SJ Bennett brilliantly sets up the Queen as detective… Our super-sleuth Queen unites sharp intuition and first-class memory with a lifetime of observation to outwit the police and MI5. She is Miss Marple with a crown."
— Daily Mirror (UK)

"The Queen is a super-sleuth… Heartwarming and entirely believable… This entertaining novel, written with wit and brio, will appeal to royalists and murder mystery lovers alike."
— Daily Express (UK)

"The quirkiest, funniest and most-needed crime novel of the year—do not miss."
— The Sun (UK)

"The Queen shows a little Sherlock Holmes and a dash of George Smiley. She also charms the reader in all her scenes." 
— Toronto Star
William Morrow, 9780063050006, 288pp.
Publication Date: March 9, 2021
About the Author
SJ Bennett gained her PhD in Italian Literature from the University of Cambridge and was a strategy consultant at McKinsey & Co before becoming a professional writer. She has published ten books for teenagers, winning the Times/Chicken House Competition for Threads in 2009 and the Romantic Novel of the Year award for Love Song in 2017.