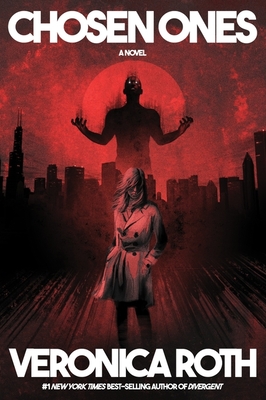 Chosen Ones
Paperback

* Individual store prices may vary.
Other Editions of This Title:
Hardcover (4/7/2020)
Hardcover (4/1/2020)
MP3 CD (6/9/2020)
April 2020 Indie Next List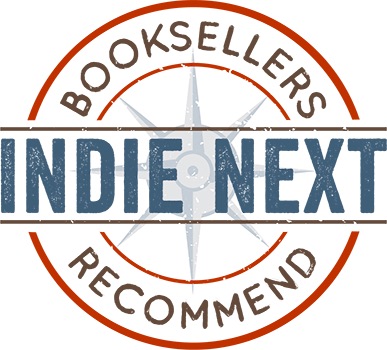 "Two men and three women meet the odd criteria set for the Chosen Ones, who will save the world from the Dark One — whether they want to or not. Years after successfully completing their assignment, three of them are hijacked to a parallel universe to repeat their performance. They are not very happy. Roth's world-building is exquisite, as is her construction of parallel universe mechanics. And did I mention the maddening, flawed, and entertaining characters? Roth's first adult sci-fi is a resounding triumph! I'm ready for more."
— Kay Wosewick, Boswell Book Company, Milwaukee, WI
View the List
Description
"A hugely imagined, twisty, turning tale that leads through the labyrinths of magic and war to the center of the heart."
—Diana Gabaldon

THE LAST THING SHE WANTED WAS TO GET BACK INTO THE HERO GAME
 
THE VILLAIN: The Dark One—probably not fun at parties, definitely cool with murder—was running around North America engulfing whole cities in supernatural chaos and destruction.

THE HEROES: Five Chosen Ones—ordinary strangers with nothing in common—were recruited by the government because they fit the narrow criteria of a prophecy made by [redacted]. You know the rest…heroes fought villain, heroes defeated villain, and everything went back to normal.

Only…not so much.

Now, it's ten years later, and Sloane Andrews, recovering Chosen One, has discovered that all the fame, gratitude, and parade floats in the world can't erase what she endured—what she had to do—to take down the Dark One. All she wants now is to be left alone, but that doesn't seem to be in the cards.

As it turns out, that plan for annihilation set in motion by the Dark One? It's not finished yet. Last time, Sloane saved the day with a magical needle and a can-do attitude. This time, she's fresh out of both.
 
"A stunning thriller/fantasy/sci-fi chimera like nothing I've read before."
—Blake Crouch
Praise For Chosen Ones…
"Roth (The End and Other Beginnings: Stories from the Future (2019), etc.) made her name by writing best-selling YA action/adventure novels like the Divergent series, so it makes sense that she can so expertly deconstruct those tropes for adult audiences. There's a lot of magic and action to make for a propulsive plot, but much more impressive are the character studies as Roth takes recognizable and beloved teen-hero types and explores what might happen to them as adults. Roth makes a bold entrance to adult fantasy."
—Kirkus Review, starred review

"With Chosen Ones, Veronica Roth keeps you guessing: playing with perception, multiverse theory, and the struggles that go along with being 'chosen' to save the world . . . She's created a universe that you never want to leave."
—Amber Benson, author of The Witches of Echo Park

"A hugely imagined, twisty, turning tale that leads through the labyrinths of magic and war to the center of the heart."
—Diana Gabaldon, author of Go Tell the Bees That I am Gone from the New York Times best-selling Outlander series.

"Chosen Ones by Veronica Roth is the cure for all those humdrum 'one true savior' narratives. This dark, complex novel rocked my heart and left me with a renewed sense that saving the world is a job that never ends. Roth's version of magic is as flawed and fascinating as her characters, and her story keeps you guessing until the wild conclusion. You'll never look at fantasy heroes the same way again." 
 —Charlie Jane Anders, Hugo and Nebula Award–winning author of The City in the Middle of the Night  

"With Chosen Ones, Veronica Roth has pulled off a virtuoso performance, conjuring a stunning thriller/fantasy/sci-fi chimera like nothing I've read before, a story of ex-heroes struggling with the trauma of their past, what it means to have once saved the world, and the dark side of destiny."
 —Blake Crouch, New York Times best-selling author of Recursion
 
"Roth somehow manages to make universe-building look easy. She sets it all up—world, characters, premise—so smoothly that you hardly notice until you're a hundred pages in and hurtling down the tracks. An insightful exploration of desire and ambition that also touches on broader societal topics, including celebrity, social media, trauma, and recovery. A thought-provoking novel with ample emotion and a sense of playfulness with form. And one more thing: when the inevitable adaptation of Chosen Ones hits the screen someday, I just hope it captures Roth's fascinating and original theory of magic."
—Charles Yu, author of Interior Chinatown
 
John Joseph Adams/Mariner Books, 9780358451174, 432pp.
Publication Date: June 1, 2021
About the Author
VERONICA ROTH is the #1 New York Times best-selling author of the Divergent series (Divergent, Insurgent, Allegiant, and Four: A Divergent Collection) and the Carve the Mark duology (Carve the Mark, The Fates Divide). Divergent received the 2011 Goodreads Choice Award for Favorite Book, Publishers Weekly's Best Book of 2011, and was the winner of the YALSA 2012 Teens' Top Ten. The trilogy has been adapted into a blockbuster movie series starring Shailene Woodley and Theo James. Carve the Mark published in January 2017, debuted at #1 on the New York Times bestseller list, and remained on the list for eighteen weeks. The Fates Divide, the second installment of the Carve the Mark series, also debuted at #1 on the New York Times bestseller list.

Though she was born in Mount Kisco, New York, Veronica's family moved to Hong Kong and Germany before settling in Barrington, Illinois. In elementary school, Veronica read constantly, but it wasn't until she got a "make your own book!" kit from her mother as a gift that she thought to write anything of her own. From that time on, she knew she would write for the rest of her life, whether she was published or not. She wrote the manuscript that would become Divergent in her free time while attending Northwestern University, where she graduated magna cum laude with a degree in English Literature with Creative Writing in 2010.

She is a board member of YALLFest, the biggest YA book festival in the country, and YALLWEST, its sister festival. She currently lives in Chicago with her husband and their dog, Avi, whose adorable existence is well-documented on Instagram.