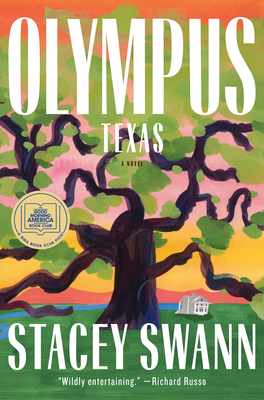 Olympus, Texas
A Novel
Hardcover

* Individual store prices may vary.
Other Editions of This Title:
Paperback, Large Print (5/11/2021)
May 2021 Indie Next List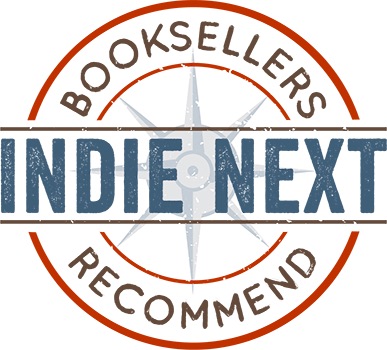 "A gripping debut that takes all of the skeletons out of the Briscoe family closet and throws them on the front lawn. The depth of character development speaks to my own east Texan family, which feels disconcerting and scandalous. A page-turning read that you won't want to end."
— Charley Rejsek, BookPeople, Austin, TX
View the List
Description
*A GOOD MORNING AMERICA Book Club Pick!*


"The Iliad meets Friday Night Lights in this muscular, captivating debut." --Oprah Daily

"Wildly entertaining." --Richard Russo, Pulitzer Prize-winning author of Empire Falls

A bighearted debut with technicolor characters, plenty of Texas swagger, and a powder keg of a plot in which marriages struggle, rivalries flare, and secrets explode, all with a clever wink toward classical mythology.

The Briscoe family is once again the talk of their small town when March returns to East Texas two years after he was caught having an affair with his brother's wife. His mother, June, hardly welcomes him back with open arms. Her husband's own past affairs have made her tired of being the long-suffering spouse. Is it, perhaps, time for a change? Within days of March's arrival, someone is dead, marriages are upended, and even the strongest of alliances are shattered. In the end, the ties that hold them together might be exactly what drag them all down.

An expansive tour de force, Olympus, Texas cleverly weaves elements of classical mythology into a thoroughly modern family saga, rich in drama and psychological complexity. After all, at some point, don't we all wonder: What good is this destructive force we call love?
Praise For Olympus, Texas: A Novel…
"There is a surplus of buried hurt and unspoken disappointments within the Briscoe family. It may be difficult for these characters to realize their flaws and tangled desires, but it sure is pleasurable to read about them...I experienced the characters' grief and regret as if they were my own."
—New York Times Book Review

"The Iliad meets Friday Night Lights in this muscular, captivating debut that reimagines Greek myths in a backwater east Texas town. The abrupt arrival of a ne'er-do-well son disrupts the fragile balance amid a family plagued by erotic trysts, broken promises, and social envy. Readers will thrill to Swann's classical allusion."
—Oprah Daily

"A unique way to disrupt the conventional family saga...When it comes to family-fiction tropes, Swann has found a way to be persistently, often admirably irreverent."
—USA Today

"Olympus, Texas is the most wildly entertaining novel I've read in a long time, and Stacey Swann is a writer to watch."
—Richard Russo, author of Chances Are . . .

"Olympus, Texas is sheer delight: hilarious, heartbreaking, true. I loved this novel."
—Amanda Eyre Ward, author of The Jetsetters

"The endearing characters of Olympus, Texas gallop through a plot luscious with secrets and scandals. Escape to Olympus for the rollicking fun. Stay for the heartbreakingly lyrical writing and tender message about the enduring gift that is family love."
—Sarah Bird, best-selling author of Daughter of a Daughter of a Queen

"An uncanny twin-myth of modern Texas and ancient Greece that feels familiar and strange, loving and painful—like family itself. Olympus, Texas is an achievement of sustained brilliance, and an audacious opening to Swann's fated journey into the canon of greats."
—Smith Henderson, author of Fourth of July Creek

"Here is a lightning field of a novel: enthralling, vast, dark, bright, beautiful and dangerous. I was hypnotized by it. Stacey Swann is an unforgettable force, and Olympus, Texas will carry you and embrace you with all its heart, strength, and hope."
—Paul Yoon, author of Run Me to Earth

"A moving and exhilarating debut! With exquisite prose and unerring pace, Swann guides us through the strained-loyalties, love affairs, and violent disasters of a rural Texas town populated by characters as vibrant and compelling as the ancient gods they echo. Swann masterfully crafts both soul-stirring moments of connection and gasp-out-loud action—often on the same page. With the wit of Flannery O'Connor and the emotional scope of Donna Tartt, Swann sings family in all its painful, riveting beauty. I love this novel!"
—Owen Egerton, author of Hollow and The Book of Harold, the Illegitimate Son of God 

"A remarkable debut. Olympus, Texas is a gripping, big-hearted epic, full of characters you may recognize and will absolutely remember."
—Jennifer duBois, author of The Spectators

"A total page-turner. Swann's debut is rich in Texas flavor and full of nods to classical mythology—quotes from Ovid, twins human and canine, and the kind of relentless bad luck that usually means you've offended a deity."
—Kirkus (starred review)

"Luminous...This epic makes the most of its vivid Texan setting, becoming as well a love letter to the state's rugged beauty and homegrown familiarity...This teems with skillfully evoked drama and tragedy."
—Publishers Weekly (starred review)

"Olympus, Texas portrays the messy realities of modern relationships and blended families...Swann immerses readers in small-town life while generously endowing each character with depth and agency...Rich and compelling."
—Booklist (starred review)

"Fans of mythology will enjoy spotting the tragic parallels between Swann's characters and the Greek and Roman gods...Swann's prose is deeply descriptive and her characters heartfelt, but it all boils down to whether anyone in this family can get past their selfish feelings, unrestrained passions and bottled-up anger long enough to forgive each other."
—BookPage

"[Swann] possesses a distinctive voice, a Southern style of storytelling as befits Baja Louisiana. East Texas, in all its primordial, primeval, practically biblical glory [is] the fitting setting for the fictional Olympus and the sins of its minor deities...Tucked inside the action of each day [are] origin stories (a Greek chorus, if you will)—of rage and broken hearts and mistakes and youthful promises impossible to keep—offering explanations for the now-fraught relationships that lend much to the richness of these characters...Swann is skillful at foreshadowing unseemly mysteries, laugh-out-loud dialogue, and extracting maximum texture from analogies without being wordy... This debut novel is a great combination of rollicking entertainment and timeless philosophical questions—a big, messy family saga about home and love and how we mere mortals fail each but try, try again."
—Lone Star Literary Life

Doubleday, 9780385545211, 336pp.
Publication Date: May 4, 2021
About the Author
STACEY SWANN holds an M.F.A. from Texas State University and was a Stegner Fellow at Stanford University. Her fiction has appeared in Epoch, Memorious, Versal, and other journals, and she is a contributing editor of American Short Fiction. She is a native Texan.