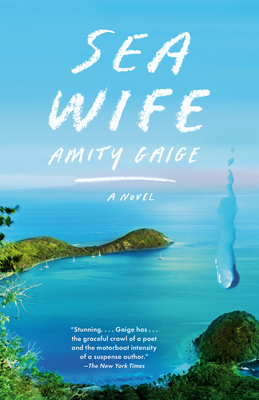 Sea Wife
A novel
Paperback

* Individual store prices may vary.
Other Editions of This Title:
Digital Audiobook (4/27/2020)
Hardcover (4/28/2020)
Library Binding, Large Print (6/24/2020)
May 2020 Indie Next List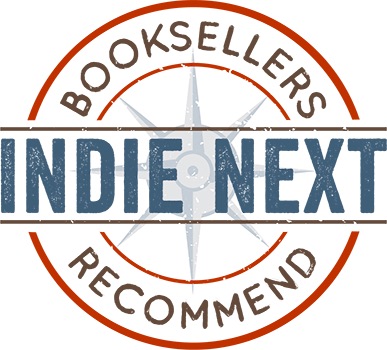 "Wherever you go, your anxieties go with you — even (or especially) if you go live on a boat to sail the world with your spouse and small children. Nothing will ever be the same for Juliet, Michael, and their family after their harrowing year at sea, and no reader will be the same after reading this taut, brilliant novel. I can't stop thinking about it."
— Mary Laura Philpott, Parnassus Books, Nashville, TN
View the List
Description
A New York Times Notable Book of the Year

"Brilliantly breathes life not only into the perils of living at sea, but also into the hidden dangers of domesticity, parenthood, and marriage. What a smart, swift, and thrilling novel." —Lauren Groff, author of Florida

Juliet is failing to juggle motherhood and her stalled-out dissertation on confessional poetry when her husband, Michael, informs her that he wants to leave his job and buy a sailboat. With their two kids—Sybil, age seven, and George, age two—Juliet and Michael set off for Panama, where their forty-four foot sailboat awaits them.  

The initial result is transformative; the marriage is given a gust of energy, Juliet emerges from her depression, and the children quickly embrace the joys of being at sea. The vast horizons and isolated islands offer Juliet and Michael reprieve – until they are tested by the unforeseen.

A transporting novel about marriage, family and love in a time of unprecedented turmoil, Sea Wife is unforgettable in its power and astonishingly perceptive in its portrayal of optimism, disillusionment, and survival.
Praise For Sea Wife: A novel…
An Elle Magazine Best Book of the Year

"Stunning. . . . Amity [tows] you to tragedy with the graceful crawl of a poet and the motorboat intensity of a suspense author."
—New York Times Book Review

"Profound and universal. . . . Sea Wife achieves a lovely balance between the real and the metaphoric"
—The Wall Street Journal

"Compelling. . . . The final resolution . . . is achieved in a fashion that even the most sharp-eyed reader won't be able to spot."
—The Washington Post

"Gaige's razor-sharp novel is wise to marital and broader politics. But it's also such gripping escapism that it feels like a lifeboat."
—People

"Gaige is a superb maritime writer. She writes beautifully about water and sky. . . . [Sea Wife] deftly grafts narrative mystery . . . onto a sharp examination of domesticity."
—Boston Globe
 
"Cuts to the heart of mundane marital strife and the legacy of trauma."
—Elle
 
"[A] splendid, wrenching novel. . . . Every element of this impressive novel clicks into a dazzling, heartbreaking whole."
—Publishers Weekly (starred review)
 
"Gripping. . . . A powerful take on a marriage on the rocks."
—Kirkus Reviews
 
"Surprising . . . stunning and deep."
—Booklist
 
"With taut prose and well-paced action, Sea Wife provides an excellent escape from reality while exposing universal truths about marriage, motherhood and childhood trauma. . . .  Brilliant, heartbreaking and ultimately hopeful."
—Bookpage
 
"Sea Wife comes along at just the right moment."
—Book Reporter
 
"A lot's packed into this smart, pacy and affecting book, which vividly captures the peaks and troughs of both married life and life on the waves. . . . And while Sea Wife plumbs some murky psychological depths, it still pulls off an uplifting conclusion." 
—The Daily Mail (UK)
 
"I knew I'd love the travel and adventurousness of this novel. . . . Gaige's expertise about sailing never feels forced or academic.  Beyond that, there are wonderful, jewel-like moments of discovery. . . . A dark and thrilling read." 
—Minnesota Public Radio, "The Thread"
 
"Sea Wife by Amity Gaige is like the ocean—deep, dazzling, terrifying, timeless, volatile, and filled with mystery and wonder.  It may not always be smooth sailing but it's a journey that, if processed properly, can lead to resilience and eventual joy."
—The What
 
"Gaige sets up this intriguing literary thriller with panache, seducing the reader with shimmering descriptions of coral seas and uninhabited inlets while foreshadowing the calamity at the novel's center."
—Metro (UK)
 
"This literary page-turner is . . . not only a gripping story of survival at sea, but also a portrait of a marriage pushed to breaking point."
—Good Housekeeping (UK)
 
"Sea Wife is a gripping tale of survival at sea—but that's just the beginning.  Amity Gaige also manages, before she's done, to probe the underpinnings of romantic love, marriage, literary ambition, political inclinations in the Trump age, parenthood, and finally, the nature of survival itself in our broken world.  Gaige is thrillingly talented, and her novel enchants."
—Jennifer Egan, author of Manhattan Beach

"Sea Wife brilliantly breathes life not only into the perils of living at sea, but also into the hidden dangers of domesticity, parenthood, and marriage. What a smart, swift, and thrilling novel."
 —Lauren Groff, author of Florida
 
"Sea Wife is an immersive pleasure.  Amity Gaige captivates us, tricks us, and transports us. She understands the inner and the outer world—from quiet misery to murderous seas—and there is no world she cannot explore and illuminate."
—Amy Bloom, author of Lucky Us

"Taut as a thriller, emotionally precise yet threaded with lyricism, Sea Wife is at once the compelling story of a family's glorious, misbegotten seafaring adventure and an allegory for life itself. This is an unforgettable novel."
—Claire Messud, author of The Burning Girl 
 
"Few writers have portrayed marriage and parenthood with more fierce intelligence than Amity Gaige, but in Sea Wife, she has outdone herself.  This is an unforgettable portrait of a family that ventures out to sea, only to be riven by the weight of the past, and the politics of the present. Piercingly written and compelling from beginning to end, Sea Wife is a major accomplishment."
—Adam Haslett, author of Imagine Me Gone
Vintage, 9780525566922, 288pp.
Publication Date: March 2, 2021
About the Author
Amity Gaige is the author of four novels, O My Darling, The Folded World, Schroder, and Sea Wife.  A New York Times Notable Book, Schroder has been translated into eighteen languages, and was shortlisted for UK's Rathbones Folio Prize in 2014.  Amity is the winner of a Fulbright Fellowship, fellowships at the MacDowell and Yaddo colonies, and a 2016 Guggenheim Fellowship.  Her short stories, essays, and book reviews have appeared in publications such as The New York Times, The Guardian, Die Welt, Harper's Bazaar, The Yale Review, One Story, and elsewhere.  She lives near Hartford, CT, with her family.