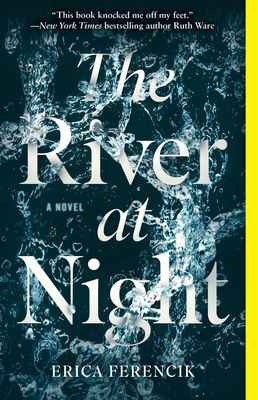 The River at Night
A Novel
Paperback

* Individual store prices may vary.
Other Editions of This Title:
Digital Audiobook (1/9/2017)
Hardcover, Large Print (2/8/2017)
Mass Market (12/18/2018)
Hardcover (1/10/2017)
January 2017 Indie Next List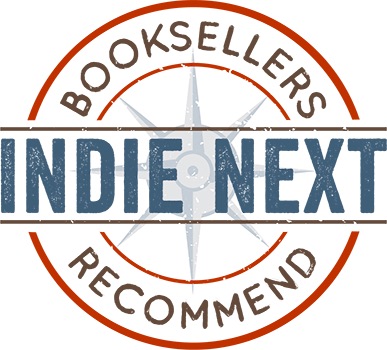 "What would you do to save the lives of your friends? In this debut novel, Winifred and her three friends are about to find out. Instead of a trip to a comfortable, fancy resort in some exotic destination, they embark on an excursion to the Allagash wilderness in upstate Maine. What happens next is everyone's nightmare, yet it leads to the kind of wisdom few people ever achieve. This is a tense, disturbing, yet satisfying story of the strength of friendship in the face of a severe challenge."
— Linda Bond (E), Auntie's Bookstore, Spokane, WA
View the List
Description
A "raw, relentless, and heart-poundingly real" (Ruth Ware, New York Times bestselling author) thriller set against the harsh beauty of the Maine wilderness, The River at Night charts the journey of four friends as they fight to survive the aftermath of a white water rafting accident.

Winifred Allen needs a vacation.

Stifled by a soul-crushing job, devastated by the death of her beloved brother, and lonely after the end of a fifteen-year marriage, Wini is feeling vulnerable. So when her three best friends insist on a high-octane getaway for their annual girls' trip, she signs on, despite her misgivings.

What starts out as an invigorating hiking and rafting excursion in the remote Allagash Wilderness soon becomes an all-too-real nightmare; a freak accident leaves the women stranded, separating them from their raft and everything they need to survive. When night descends, a fire on the mountainside lures them to a ramshackle camp that appears to be their lifeline. But as Wini and her friends grasp the true intent of their supposed saviors, long buried secrets emerge and lifelong allegiances are put to the test. To survive, Wini must reach beyond the world she knows to harness an inner strength she never knew she possessed.

With intimately observed characters and visceral prose, The River at Night "will leave you gasping, your heart racing, eyes peering over your shoulder to see what follows from behind" (Mary Kubica, New York Times bestselling author). This is a dark exploration of creatures—both friend and foe—that you won't soon forget.
Praise For The River at Night: A Novel…
Praise for The River at Night

"A gal-pal vacation goes over the falls and into hell. You won't put it down."
— Kirkus Reviews

"[An] adrenaline rush of a novel."
— Publishers Weekly

"The River at Night is both a haunting, twisting thrill-ride through the Maine wilderness, and a story of friendship, humanity, and the will to survive. Terrifyingly real and impossible to put down."
— New York Times bestselling author Megan Miranda

"Raw, relentless and heart-poundingly real, this book knocked me off my feet like a river in spate."
— New York Times bestselling author Ruth Ware

"A twisting, turning thrill ride of a novel, The River at Night will sweep you along, pull you under and not let you come up for air until you've turned the last page. Erica Ferencik expertly captures the wild, untouched Maine landscape and the ferocity of both nature and humankind."
— New York Times bestselling author Jennifer McMahon

"Lost in the brutal Maine wilderness, four women struggle to survive, testing the boundaries of their friendship and the limitations of their own strength and mortality. Terrifying and wholly visceral, The River at Night will leave you gasping, your heart racing, eyes peering over your shoulder to see what follows from behind. Take a deep breath before you begin because it's the last you'll have until you're through."
— New York Times and USA Today bestselling author Mary Kubica

"The River at Night is a dark, twisting, unrelenting thriller that kept me frantically turning the pages well into the night. Erica Ferencik skillfully combines jolting plot twists, lyrical prose, and a beautifully brutal setting, cementing The River at Night as my favorite debut novel of the year."
— New York Times bestselling author Heather Gudenkauf

"With a title like The River at Night, the plot had to be swift and twisting, yet what enraptured me completely was Wini's bigger triumph over the wilderness of the heart, a vivid journey amplified by a deeply textured depiction of both the devastating and glorious ways that true friendship can tear us down ... and build us back up again. Ferencik's writing pulses with a dangerous energy akin to the river she depicts."
— New York Times and USA Today bestselling author Vicki Pettersson

"The River at Night is a white water thrill ride to be sure. But it's more than than that. Erica Ferencik digs deep into friendship, midlife angst, and how we can surprise ourselves when the worst things happen. Wini is a character I can imagine myself knowing, sharing secrets over coffee. I pulled for her the whole way, through all the rapids, all the bends and twists of this terrific debut."
— New York Times bestselling author Lisa Unger

"Erica Ferencik's The River at Night is a high-octane debut, a thriller that combines the watery adventure of Deliverance with the twisting psychological suspense of Lisa Unger. This is a taut, tense novel that rushes like the fastest rapids. Grab a hold now and enjoy the ride!"
— Bestselling author David Bell

"Ferencik pushes her characters to the edge in a starkly beautiful and unforgiving wilderness, where their worst nightmares become all too real. A harrowing, devastating, and superbly written thriller, The River at Night grabbed hold of me and didn't let go until the final, perfect sentence."
— Bestselling author A.J. Banner

"In the tradition of James Dickey's Deliverance, this exciting survival tale hooks from the first page."
— Library Journal

"Ferencik's debut novel is a must-read for anyone who loves high intensity thrillers. Her use of foreshadowing and flair for suspense is impeccable; it sets the stage for a terrifying few days in the wilderness of northern Maine. Rich imagery and attention to detail are just a few of the reasons why Ferencik is one of the best new thriller writers out there!"
— RT Book Reviews

"This novel quickly becomes a dark, more-twisted-than-the-river tale of secrets as night falls in the wilderness."
— Marie Claire

"Author Erica Ferencik's storytelling [is]…brutally effective…hurtling River's harrowing narrative along in a visceral, white-knuckle rush."
— Entertainment Weekly

"The River at Night will take you on a heart-pounding literary ride through the harsh and gorgeous Maine wilderness…Ferencik's debut novel will keep you on the edge of your seat."


— The Riveter
Gallery/Scout Press, 9781501143205, 320pp.
Publication Date: August 1, 2017
About the Author
Erica Ferencik is a graduate of the MFA program in creative writing at Boston University. Her work has appeared in Salon and The Boston Globe, as well as on NPR. Find out more on her website EricaFerencik.com and follow her on Twitter @EricaFerencik. She is the author of The River at Night, Into the Jungle, and Girl in Ice.
1. "The woods on either side grew dense, impenetrable, alive with their own logic and intelligence" (page 38). Discuss how nature, specifically the woods and the river, act as a character in the novel.
2. The book opens with a quote by Henry David Thoreau. Consider the quote in relation to Simone and Dean, as well as the relationships between Pia, Rachel, Sandra, and Wini. Why do you think the author chose to start the novel with this quote?
3. Concerns about aging and the passing of time come up frequently in The River at Night. Why do you think age becomes a factor in Pia's encounter with Rory? Why does age matter in terms of Rory's expertise as a guide? Discuss how age plays a role in the novel and within your own lives.
4. The women use Pia and Rory's sexual encounter to unearth some frustrations they have with one another. Discuss the strength of their bonds and how a trip like this may have forced them to reconcile previous tensions more than a less stressful vacation would have.
5. Wini, Pia, Rachel, and Sandra have long been friends—but they have strikingly different personalities. Which of the women do you relate to the most? The least? Discuss the reasons as a group.
6. On page 51, the characters learn that the river is largely on public property. Sandra goes so far as to say, "Nobody owns a river, right?" Is there an underlying message about conservation and environmentalism in the novel? Discuss what other ways a river, forest, or public park might be "owned."
7. Wini, Rachel, Sandra, and Pia have experienced heartache in many different ways. Whose heartache do you relate to the most? The least?
8. In Chapter 7, just before the women truly commence their trip, Wini remembers her last camping experience. Discuss how the loss of her brother affects Wini's life and how this flashback weaves its way into the rest of the novel.
9. Discuss the two major deaths in this novel. How are they different? What strikes you most about Rory's passing? About Sandra's? Do you think that either could have been prevented?
10. As the antagonist of the story, Simone can be seen as ruthless, deadly, and potentially crazy. One could argue, however, that Simone is just another survivor in the novel. Do you think the author means for her to be more than the villain? Why or why not?
11. "This raft—any raft—flips, and when it does, you have to be prepared. You get no warning. You need to always be ready to be upside down and in that water" (page 125). Discuss what it means to be prepared. Which of the women would you trust most to help should you find yourself lost in a similar situation? Which qualities do you believe are most necessary for surviving in the woods?
12. When the trip is over, the women attempt to get back to normalcy. Wini, however, becomes legal guardian over Dean. Does her decision surprise you?
13. Traveling with a group (or a partner) can often strengthen a friendship. Do you think the trip brought these women closer together? Why or why not?
14. Have you ever been in a situation where you say yes to something—even while feeling fearful or deeply distrustful—because you want to be part of a group? What has been the result?
15. The River at Night references loneliness many times, especially in the context of female friendships. Do you feel that the nature of your close friendships has changed over the years? If so, why, and how have you coped with these changes?
16. Fear plays a big role in this book. A natural survival mechanism, fear speeds our reaction times, energizing the muscles for a swifter escape. But what about the role of fear in modern life? Does it ever play a negative role?
17. What is your relationship with nature? Fearful, comfortable, awe-inspired, disgusted, indifferent? Has it changed over the years? If so, in what ways?