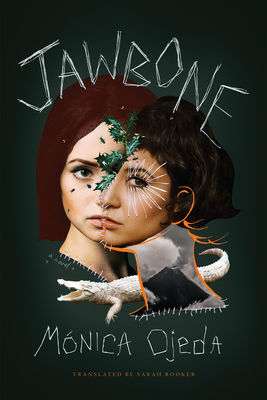 Jawbone
Paperback

* Individual store prices may vary.
Description
"Was desire something like being possessed by a nightmare?"
Fernanda and Annelise are so close they are practically sisters: a double image, inseparable. So how does Fernanda end up bound on the floor of an abandoned cabin, kidnapped by one of her teachers and estranged from Annelise?
When Fernanda, Annelise, and their friends from Opus Dei Delta Academy for Girls convene after school, Annelise always spins the scariest stories and devises the riskiest games. Wearing her crocodile-jawbone crown, she leads them in rituals to her invented god: the rhinestone-encrusted firefly, the wandering womb, the mother pond of anacondas. Even more thrilling is the secret Annelise and Fernanda share, rooted in a dare that blurs the boundaries between affection and violence. Meanwhile, their literature teacher Miss Clara struggles to preserve her deteriorating sanity. Obsessed with imitating her dead mother and immobilized by past traumas, each day she edges nearer to a total break with reality.
In her English-language debut, Ecuadorian author M nica Ojeda crafts an ominous, multivocal novel about adolescence, obsession, horror, and the fine line between fear and desire.
Coffee House Press, 9781566896214, 272pp.
Publication Date: February 8, 2022