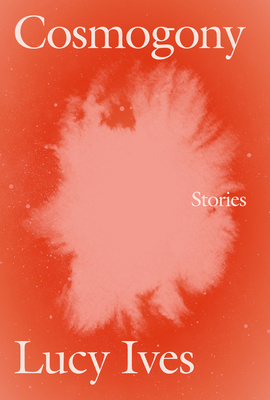 Cosmogony
Stories
Paperback

* Individual store prices may vary.
March 2021 Indie Next List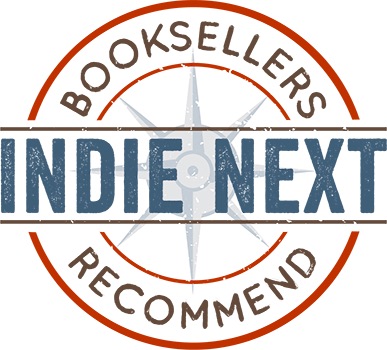 "Ives writes boldly; her stories are strong and wild, as if she left the door open to the dream world and let all that magic saturate. Her writings are grounded in the real world, but there's a shimmering rind to them, magical realism at its toughest. She's also mastered that tricky art of creating beautiful content while offering an intimate and substantial reflection on very human happenings and feelings. Perfect for those who love the minds of women who are unafraid to blast boundaries apart."
— Aimee Keeble, Main Street Books (NC), Davidson, NC
View the List
Description
An energetic, witty collection of stories where the supernatural meets the anomalies of everyday life--deception, infidelity, lost cats, cute memes, amateur pornography, and more.

There are analogies between being female and being left-handed, I think, or being an animal.

A woman answers a Craigslist ad (to write erotic diaries for money). A woman walks onto a tennis court (from her home at the bottom of the ocean). A woman goes to the supermarket and meets a friend's husband (who happens to be an immortal demon). A woman goes for a run (and accidentally time travels).

Cosmogony takes accounts of so-called normal life and mines them for inconsistencies, deceptions, and delights. Incorporating a virtuosic range of styles and genres (Wikipedia entry, phone call, physics equation, encounters with the supernatural), these stories reveal how the narratives we tell ourselves and believe are inevitably constructed, offering a glimpse of the structures that underlie and apparently determine human existence.
Praise For Cosmogony: Stories…
A Paperback Paris Most Anticipated Book
A Rumpus Most Anticipated Book of Next Year

"Ives takes a playful approach to her subject and, along the way, reveals how thin the fictions governing our world truly are." —Cornelia Channing, New York Magazine

"Ives—this is a compliment—is a real literary weirdo, and her stories are strange without ever performing their strangeness . . . Each one is emotionally precise in the extreme. Often, I was moved without knowing what had moved me—a rare feeling in art as in life, and an absolute treat . . . I'd move to her weird cosmos any day." —Lily Meyer, NPR

"Cosmogony, [Ives'] debut short story collection, takes on daily absurdities and the subtle supernatural, playing with format as she weaves in Wikipedia entries, text messages, and science equations." ––Arianna Rebolini, Buzzfeed, One of the Most Anticipated Books of the Year

"There is perhaps no author better able to confront the acute absurdities of our reality than Lucy Ives, who veritably tackles the derangements of our era with glee, clarity, and brilliance. In this story collection, Ives touches on the mundane—from memes to porn to errand-running—offering up a version of life that is all the more authentic for its wholly surreal elements (time travel; living underwater). But then, this is what Ives does best: By offering up a kaleidoscope rather than a microscope through which to view our world, she presents us with something more glittery and beautiful and endlessly faceted than we could see if we were looking at it with our own eyes." ––Kristin Iversen, Refinery29, One of the Best New Books of the Year

"Lucy Ives writes prose with the poetry inherent in her words, making the natural unnatural and the monotone fascinating, filtering and projecting the reality through the eyes of a poet . . . When Ives writes about art, biographical or historical information finds its place gracefully within the fiction without being mere footnotes. Her reflections provide the basis of a delicate understanding of art criticism in relation to creative writing." —Cigdem Asatekin, The Brooklyn Rail 

"[These] stories acknowledge that yes, things that seem awful are only human, but also, knowing this intellectually doesn't really make it any easier emotionally. What does make it bearable—for this reader—is a beautifully honed sense of the absurd, which kept me smiling throughout much of this collection." —Jane Breakell, The Paris Review 

"In this collection of short stories, Ives time travels, hallucinates, and performs magic to speak about the mystical qualities of the mundane. The stories all meander into something unexpected before exploding in truth and keen observations of human nature . . . Ives has the rare ability to boomerang reality totally out of whack before calling it home in an even purer form." —Booklist

"A series of impossibly clever riffs on familiar features of modern life . . . from a mind that just won't stop." ––Kirkus Reviews 

"Inventive . . . Structurally ingenious . . . Through juxtaposition and collage, these stories illuminate the trickier fringes of life right now." —Publishers Weekly 

"Rare and fearless, Cosmogony's high-wire formal playfulness forges a circuit of human connection blinking at unlikely nodes. Even in moments of alienation and hurt, Ives's characters find themselves inextricably tethered to each other through philosophy, systems that fail them, art and love and searching. The puzzle pieces of this collection notch together, assembling a picture of the mysterious intelligence of coincidence and the sad, funny faces with which we meet it." —Tracy O'Neill, author of Quotients and The Hopeful 
Soft Skull, 9781593765996, 256pp.
Publication Date: March 9, 2021
About the Author
Lucy Ives is the author of the novels Impossible Views of the World and Loudermilk: Or, The Real Poet; Or, The Origin of the World, as well as the editor of The Saddest Thing Is That I Have Had to Use Words: A Madeline Gins Reader. Ives's writing has appeared in Art in America, Artforum, The Believer, frieze, Granta, and Vogue, among other publications. She received a 2018 Creative Capital/Andy Warhol Foundation Arts Writers Grant.