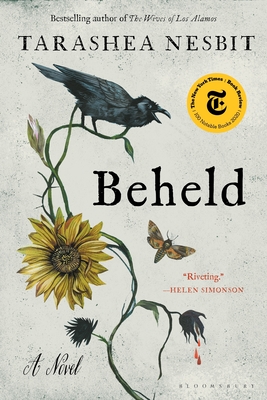 Beheld
Paperback

* Individual store prices may vary.
Other Editions of This Title:
Hardcover (3/17/2020)
April 2020 Indie Next List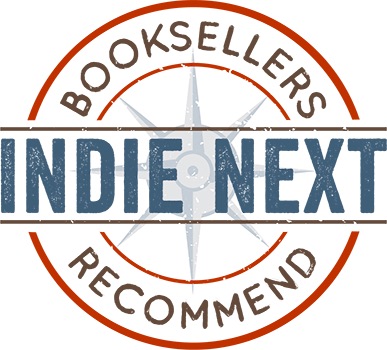 "
Beheld
is a story of the Pilgrims and Puritans, the beginning of the Plymouth colony, and the first murder that occurred there. It's a fascinating look at family, love, the importance of friendship, corruption, and human behavior. I have not read many books that take place during this time period but this one, which is primarily told from the voices of two women, is just fantastic!"
— Kathy Morrison, Newtown Bookshop, Newtown, PA
View the List
Description
A New York Times Notable Book of the Year
A Publishers Weekly Best Fiction Book of 2020
Most Anticipated Books of 2020 -- Vogue, Medium, LitHub

From the bestselling author of The Wives of Los Alamos comes the riveting story of a stranger's arrival in the fledgling colony of Plymouth, Massachusetts--and a crime that shakes the divided community to its core.

Ten years after the Mayflower pilgrims arrived on rocky, unfamiliar soil, Plymouth is not the land its residents had imagined. Seemingly established on a dream of religious freedom, in reality the town is led by fervent puritans who prohibit the residents from living, trading, and worshipping as they choose. By the time an unfamiliar ship, bearing new colonists, appears on the horizon one summer morning, Anglican outsiders have had enough.

With gripping, immersive details and exquisite prose, TaraShea Nesbit reframes the story of the pilgrims in the previously unheard voices of two women of very different status and means. She evokes a vivid, ominous Plymouth, populated by famous and unknown characters alike, each with conflicting desires and questionable behavior.

Suspenseful and beautifully wrought, Beheld is about a murder and a trial, and the motivations--personal and political--that cause people to act in unsavory ways. It is also an intimate portrait of love, motherhood, and friendship that asks: Whose stories get told over time, who gets believed--and subsequently, who gets punished?
Praise For Beheld…
"In this plain-spoken and lovingly detailed historical novel, the story of the Mayflower Pilgrims and Plymouth Colony is refracted through the prism of female characters. Despite the novel's quietness of telling, its currency is the human capacity for cruelty and subjugation, of pretty much everyone by pretty much everyone." —New York Times Book Review Editors' Choice

"I have been waiting for this book. But I'm not alone. There has been a sort of impatience and delicious anticipation felt by those waiting to be inside TaraShea Nesbit's much talked about Beheld." —Sarah Jessica Parker, via Instagram

"A compelling exploration of friendship, character and the personal and political motivations that determine whose stories get told and whose voices are silenced." —Los Angeles Times, Books to Read to Study the Divided Nation

"A compelling new novel by TaraShea Nesbit, author of The Wives of Los Alamos, explores not only the dangers the first colonists confronted on arrival, but those they brought with them … Beheld disrupts expectation to render the pulsing messy lives of those too often calcified in myth." —USA Today

"There is a contradiction underpinning the whole project of English imperialism, and Nesbit flags it perfectly . . . The novel is most successful where it allows itself to stray from historical fact and plot--to invent and to play with language, to give itself imaginative time and space. Nesbit is brilliant in those moments, and captures a paradox of historical writing--that it's in the invention and improvisation that the past feels most pressing and most real." —New York Times

"In a gripping retelling of the Plymouth colony's first murder, we finally hear the voices of women--and they speak an unvarnished truth that turns history on its pointy-hatted head. Truly a riveting read." —Helen Simonson, author of MAJOR PETTIGREW'S LAST STAND and THE SUMMER BEFORE THE WAR

"TaraShea Nesbit's puritans are passionate and vengeful and entrancing. Part mystery, part love story, beautifully told and meticulously researched, Beheld reanimates and complicates the mythologies of America's earliest settlers. I was sad when it ended." —Anton DiSclafani, author of THE YONAHLOSSEE RIDING CAMP FOR GIRLS

"Beheld breathes fresh life into a world grown still and murky beneath the scrim of legend--rife with intrigue, fractured by difference, marked by violence, and full of haunting images. With gorgeous, period-inflected prose, Nesbit takes us back to the earliest days of New England to look through the eyes and over the shoulders of historical characters both remembered and not. I read it at a gallop. What a marvel this novel is." —Laird Hunt, author of IN THE HOUSE IN THE DARK OF THE WOODS

"I read TaraShea Nesbit's Beheld months ago, and it's one of those novels that has stayed with me--in the best way." —Tina Jordan, New York Times Book Review Deputy Editor via Twitter

"A richly complex and sorrowful work with a particular interest in the role of women in the colony. . . . In this powerful work, Nesbit renders the past without muting its gravity." —Minneapolis Star-Tribune

"Nesbit . . . cleverly recasts pilgrim history in this deeply enjoyable novel . . . Capturing the alternating voices of the haves (the Bradfords, Newcomen) and the have-nots (the Billingtons), Nesbit's lush prose adds texture to stories of the colony's women, and her deep immersion in primary sources adds complexity to the historical record." —Publishers Weekly, starred review

"In this vein, Nesbit joins other writers of colonial life, such as Nathaniel Hawthorne himself, to show how easily hypocrisy and the Puritan faith merged in society. Eleanor has her own scarlet letter because of her marriage, her social status, and her outspoken bravery." —Washington Independent Review of Books

". . . the novel is a gripping read propelled by vibrant characterization, and an engrossing take on the Plymouth colony and America's first murder." —Historical Novel Society

"Beheld is a thrilling, class-conscious take on the narrative of Plymouth that introduces marginalized voices whose stories are rarely told." —BookBrowse, four stars out of five

"Restoring women's voices, primarily through Alice and Eleanor, adds a new and welcome dimension to our history, made more vivid by solid research and clear, concise prose. In Nesbit's hands, history once again comes alive." —Booklist

"Nesbit brilliantly captures the wrath between the classes and the irony of coming to a country in pursuit of religious freedom only to have the sanctimonious Puritans circumscribe the rights of the Anglicans." —Publishers Weekly

"Nesbit's novel has all the juicy sex, lies, and violence of a prestige Netflix drama and shines surprising light on the earliest years of America, massive warts and all. A dramatic look at the Pilgrims as seen through women's eyes." —Kirkus Reviews

"Nesbit tells this story of conflict and contradiction in alternating chapters from both the empowered and the powerless. The voices of the women are especially strong, particularly Elizabeth, whose friendships and reminiscences of the colony's earlier days offer insight about the women of the plantation … Land ownership, religious observation and differing accounts of events all play their part in this clever, insightful novel that digs deeply into our country's conflicted origins." —BookPage

"Nesbit's empathy is as evident and important here as her commitment to accuracy . . . Reading historical fiction with a balanced combination of accuracy and emotion can approach reading a letter or a diary from the time. Such fiction can also offer intentional, carefully crafted drama and, in Nesbit's case, beautiful prose. Beheld will engage readers who seek out historical fiction, and others who enjoy voice-driven psychological drama." —Fiction Writers Review

"Nesbit does a wonderful job of showing how a mind can be skewed to a certain train of thought." —Bowling Green Daily News

"This is one of those gaspy tales that can hold you enthralled until it's time to shock you good, and if you need something different, find it. Indeed, Beheld is a book you must have." —The Bookworm

". . . get ready for what the ladies of Plymouth have to say." —Paperback Paris

"The author's nuanced and careful attention to the inner lives of women and underdogs is notable. It represents one of the best impulses in contemporary historical fiction." —The Christian Century
Bloomsbury Publishing, 9781635576559, 288pp.
Publication Date: October 19, 2021
About the Author
TaraShea Nesbit teaches creative writing and literature courses at the University of Denver and the University of Washington in Tacoma. A graduate of the MFA program at Washington University in St. Louis, TaraShea is currently studying for a PhD in Creative Writing at the University of Denver, where she is a Presidential Fellow.