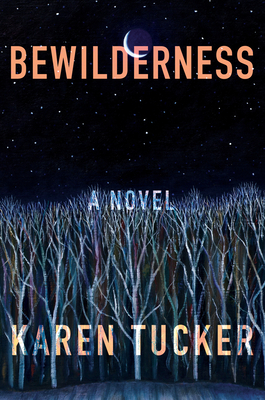 Bewilderness
Hardcover

* Individual store prices may vary.
Description
Set in rural, poverty-stricken North Carolina, this "beautiful, gritty, and piercing" novel follows two young women--best friends--as they "journey through the highs and lows of friendship, love, and addiction," perfect for readers of Julie Buntin's Marlena (Erika Carter, author of Lucky You).

Irene, a lonely nineteen-year-old in rural North Carolina, works long nights at the local pool hall, serving pitchers and dodging drunks. One evening, her hilarious, magnetic coworker Luce invites her on a joy ride through the mountains to take revenge on a particularly creepy customer. Their adventure not only spells the beginning of a dazzling friendship, it seduces both girls into the mysterious world of pills and the endless hustles needed to fund the next high.

Together, Irene and Luce run nickel-tossing scams at the county fair and trick dealers into trading legit pharms for birth-control pills. Everything is wild and wonderful until Luce finds a boyfriend who wants to help her get clean. Soon the two of them decide to move away and start a new, sober life in Florida--leaving Irene behind.

Told in a riveting dialogue between the girls' addicted past and their hopes for a better future, Bewilderness is not just a brilliant, funny, heartbreaking novel about opioid abuse, it's also a moving look at how intense, intimate friendships can shape every young woman's life.
Praise For Bewilderness…
An Electric Literature Most Anticipated Debut of the Year
A Rumpus Most Anticipated Book of Next Year

"Raw, powerful, and unflinching, the novel immerses readers in the minute-by-minute mindset of addiction. Tucker skillfully flips between past and present, swapping the language of sobriety for the slang of active addiction to give readers a full picture of the pair's mental state. A natural fit for fans of Julie Buntin's Marlena, Tucker's novel champions the strength it takes to stay clean when every other decision is so much simpler." —Booklist (starred review)

"This debut novel is filled with sharp, vivid descriptions of back roads and seedy meet-ups, which contrast with Irene's dedication to Luce and her fervent belief in the future that might be possible if only the two of them can avoid thinking about Wilky's death and whether his fate, chosen or not, might also become their own. Absorbing and unflinching." —Kirkus Reviews

"Tucker astonishes in her devastating debut, a harrowing account of addiction, friendship, and loss . . . Tucker does a wonderful job locating Irene's and Luce's desire to live a better life beneath their tough exteriors . . . This keen awareness consistently adds depth and devastation. No matter the characters' genuine longing to change, they are bound to their cyclical, unrelenting patterns. This is a stunning accomplishment." —Publishers Weekly

"Karen Tucker puts a human face on this ongoing public health catastrophe, as she tells the story of Irene and Luce, pill-addicts and best friends. More than merely evoking the desperation of opioid abuse, Bewilderness provides a funny and touching story of female friendship." ––The Millions, One of the Most Anticipated Books of the Year

"Tinglingly relevant." —Library Journal

"This is a heartrending novel about addiction, love, and fragile starts, and it held me captive with its deft pacing and attention to detail. Tucker shows how the world is made up of small, unheralded stories--of great loves and senseless losses--and her novel sets out, and succeeds, to make us feel one of them." --Lydia Kielsing, author of The Golden State

"Karen Tucker has the chaotic truth-telling energy of a sage and a lack of sentimentality that would give Hunter S. Thompson stomach cramps. This is the novel the opiate epidemic needs." --Rufi Thorpe, author of The Knockout Queen and The Girls from Corona Del Mar

"Beautiful, gritty, and piercing, Bewilderness is a whirlwind journey through the highs and lows of friendship, love, and addiction. Luce and Irene are young, vulnerable, and utterly human, and you will root for them on every page despite their betrayals and failures. Karen Tucker fearlessly confronts the hardest question of all--why?-- contrasting our brief and shining moments on this earth with the murky and inexplicable border between the here and hereafter. Bewilderness is a tough and tender heartbreak of a read." --Erika Carter, author of Lucky You

"Karen Tucker's debut novel Bewilderness captures the relentless tug of addiction--to a person, to a substance, to a feeling--with wrenching honesty and insight. This fierce, heartbreaking story of female friendship and loss--narrated by the wise, sharply funny Irene--had me riveted from the first page. Read it, read it, read it."--Julie Buntin, author of Marlena 
Catapult, 9781646220243, 288pp.
Publication Date: June 1, 2021
About the Author
Karen Tucker was born and raised in North Carolina. Her fiction has appeared in The Missouri Review, The Yale Review Online, Tin House, Boulevard, Epoch, and elsewhere. She lives in the Blue Ridge Mountains with her partner and multiple cats.