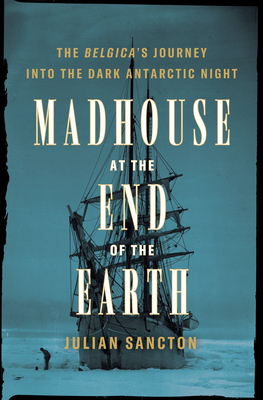 Madhouse at the End of the Earth
The Belgica's Journey into the Dark Antarctic Night
Hardcover

* Individual store prices may vary.
Other Editions of This Title:
Paperback, Large Print (6/8/2021)
May 2021 Indie Next List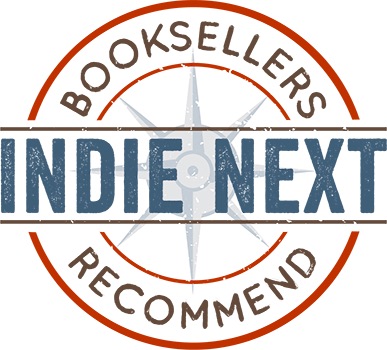 "What I love about polar expedition stories is imagining surviving the same situation.
Madhouse at the End of the Earth
is a fascinating study of chasing fame at any cost and the price paid when things go horribly wrong. A worthy addition to the canon of polar expedition history."
— Tom Beans, Dudley's Bookshop Cafe, Bend, OR
View the List
Description
The harrowing true survival story of an early polar expedition that went terribly awry—with the ship frozen in ice and the crew trapped inside for the entire sunless, Antarctic winter

"Deserves a place beside Alfred Lansing's immortal classic Endurance."—Nathaniel Philbrick
"A riveting tale, splendidly told . . . Madhouse at the End of the Earth has it all."—Stacy Schiff
"Julian Sancton has deftly rescued this forgotten saga from the deep freeze."—Hampton Sides

In August 1897, the young Belgian commandant Adrien de Gerlache set sail for a three-year expedition aboard the good ship Belgica with dreams of glory. His destination was the uncharted end of the earth: the icy continent of Antarctica.

But de Gerlache's plans to be first to the magnetic South Pole would swiftly go awry. After a series of costly setbacks, the commandant faced two bad options: turn back in defeat and spare his men the devastating Antarctic winter, or recklessly chase fame by sailing deeper into the freezing waters. De Gerlache sailed on, and soon the Belgica was stuck fast in the icy hold of the Bellingshausen Sea. When the sun set on the magnificent polar landscape one last time, the ship's occupants were condemned to months of endless night. In the darkness, plagued by a mysterious illness and besieged by monotony, they descended into madness.

In this epic tale, Julian Sancton unfolds a story of adventure and horror for the ages. As the Belgica's men teetered on the brink, de Gerlache relied increasingly on two young officers whose friendship had blossomed in captivity: the expedition's lone American, Dr. Frederick Cook—half genius, half con man—whose later infamy would overshadow his brilliance on the Belgica; and the ship's first mate, soon-to-be legendary Roald Amundsen, even in his youth the storybook picture of a sailor. Together, they would plan a last-ditch, nearly certain-to-fail escape from the ice—one that would either etch their names in history or doom them to a terrible fate at the ocean's bottom.

Drawing on the diaries and journals of the Belgica's crew and with exclusive access to the ship's logbook, Sancton brings novelistic flair to a story of human extremes, one so remarkable that even today NASA studies it for research on isolation for future missions to Mars. Equal parts maritime thriller and gothic horror, Madhouse at the End of the Earth is an unforgettable journey into the deep.
Praise For Madhouse at the End of the Earth: The Belgica's Journey into the Dark Antarctic Night…
"At once a riveting survival tale and a terrifying psychological thriller, Madhouse at the End of the Earth is a mesmerizing, unputdownable read. It deserves a place beside Alfred Lansing's immortal classic Endurance."—Nathaniel Philbrick, New York Times bestselling author of In the Heart of the Sea and Valiant Ambition

"Madhouse is that rare nonfiction gem—an obscure but important history transformed by deep research and note-perfect storytelling into a classic thriller. Reading this book is as much an adventure as the very story it tells."—Walter Isaacson, New York Times bestselling author of Leonardo da Vinci and Steve Jobs

"Madhouse at the End of the Earth has it all: idealism, ingenuity, ambition, explosives, flimflammery, a colorful cast, a blank map, a three-month-long night, penguins (and medicinal penguin meat). . . . A riveting tale, splendidly told."—Stacy Schiff, Pulitzer Prize–winning author of The Witches and Cleopatra

"A generation before Shackleton's Endurance, an adventure every bit as bold and dreadful took place at the bottom of the world, led by a band of unimaginably colorful and resolute explorers. Julian Sancton has deftly rescued this forgotten saga from the deep freeze—and given us the next great contribution to polar literature. A wild tale, so well told and immersively researched."—Hampton Sides, nationally bestselling author of In the Kingdom of Ice

"With meticulous research and a novelist's keen eye, Sancton has penned one of the most enthralling—and harrowing—adventure stories in years."—Scott Anderson, New York Times bestselling author of Lawrence in Arabia and The Quiet Americans

"As harrowing an account of a voyage of exploration as I've read in years . . . Artfully constructed, written with a kind of dread-filled assurance, it grips from first sentence to last."—Lawrence Osborne, author of Beautiful Animals and Only to Sleep

"This detail-rich account is a sober and humane chronicle of relationships among the explorers and their struggle for survival in the long polar night. Armchair travelers will enjoy."—Library Journal

"With a cast of intriguing characters and drama galore . . . Sancton's riveting history of exploration, ingenuity, and survival . . . reads like fiction and will thrill fans of Endurance and In the Kingdom of Ice. A rousing, suspenseful adventure tale."—Kirkus Reviews
Crown, 9781984824332, 368pp.
Publication Date: May 4, 2021
About the Author
Julian Sancton is a senior features editor at Departures magazine, where he writes about culture and travel. His work has appeared in Vanity Fair, Esquire, The New Yorker, Wired, and Playboy, among other publications. He has reported from every continent, including Antarctica, which he first visited while researching this book.